The 2020 Hyundai Santa Fe Sport is the perfect midsize SUV for the entire family. Take your family to the highways with confidence in a vehicle you will love everything about, from the driving experience to its affordable price. With ample storage space, innovative safety technology, and luxurious add-ons, let the Santa Fe Sport take you to your next destination in style. Contact Jenkins Hyundai in Ocala at (352) 815-2523 or online with any questions about this innovative model.
Get The Best Deal
* Indicates a required field
New Hyundai Santa Fe - Ocala FL near Gainesville
Unleash the Muscle of the 2018 Santa Fe Sport
The Santa Fe Sport conveniently comes in two different, but powerful, engine styles to suit every need. Both the 185-horsepower 2.4-liter four-cylinder and the powerful 240-horsepower 2.0-liter four-cylinder boast some of the best fuel efficiency available in midsize SUVs, with exceptional ranges of 21 to 28 on the highway. So you can enjoy your adventure, whether it's a trip to the dentist or to the beautiful Florida beaches, with fewer stops at the gas pump.
Enough Space for Every Need
We know you don't just transport people in your all-purpose SUV. When all seven seats are comfortably occupied in the 2018 Santa Fe Sport, there is still a spacious 35.4 cubic feet of storage behind the back row. Not enough? Just fold up the rear seats and double your available space to 71 cubic feet, so you can easily pack up groceries or luggage without worrying about cramming your passengers. You'll never have to pack lightly again.
Innovative Safety Features
We care about getting your family to its destination safely. That's why every Santa Fe Sport model comes equipped with a crystal-clear rear-view camera, so you can always be aware of your surroundings. With added features like Blind-Spot Detection, Rear Cross-Traffic Collision Avoidance, and Lane Departure Warning, you can give yourself peace of mind in the 2018 Santa Fe Sport. Your family deserves to be safe--and feel safe, too.


A Stylish Interior at an Affordable Price Tag
Even on the longest of trips, the latest technology in the 2018 Hyundai Santa Fe Sport can suit every individual need. Every Santa Fe Sport comes equipped with driver-friendly features like Bluetooth and a touchscreen dashboard display, putting all the navigational and entertainment tools at your fingertips. With available features like Apple CarPlay, Android Auto, and a powered sunroof, you (and your kids) will never be bored. Add in a six-speaker sound system, Integrated Memory System for the driver seat and mirrors, and heated seats that already come standard on most trims, and the Hyundai Santa Fe Sport brings high-priced luxury to a budget-friendly price tag.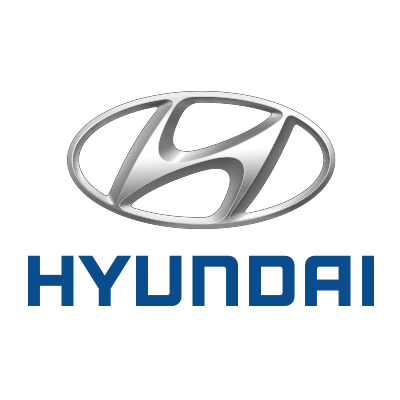 Contact Jenkins Hyundai for a Test Drive Today
Versatile, durable, and budget-friendly both on the lot and at the pump, the 2018 Hyundai Santa Fe Sport is the new SUV for your next family adventure. With three models and eight colors to choose from, there is a Santa Fe Sport for every taste and desire. Cruise the roads with confidence in a best-in-class luxury SUV at a price tag you can afford. Contact Jenkins Hyundai today at (352) 480-0233 or online for more information, and for the largest selections of new Hyundais in Ocala, The Villages, Lady Lake, Dunnellon and Gainesville.