2022 Hyundai Hybrid Lineup near Gainesville, FL
Ready to make the upgrade to a new 2022 Hyundai hybrid model? Our Hyundai dealership near Gainesville would be happy to help make your dream a reality. Not only are hybrid vehicles fuel efficient, helping to break your relationship with the fuel pump, but they don't sacrifice any of the modern comfort or tech features you're looking for in a new car. Compare different new Hyundai hybrid models here, and schedule a test-drive when you want to get behind the wheel for yourself at Jenkins Hyundai of Ocala!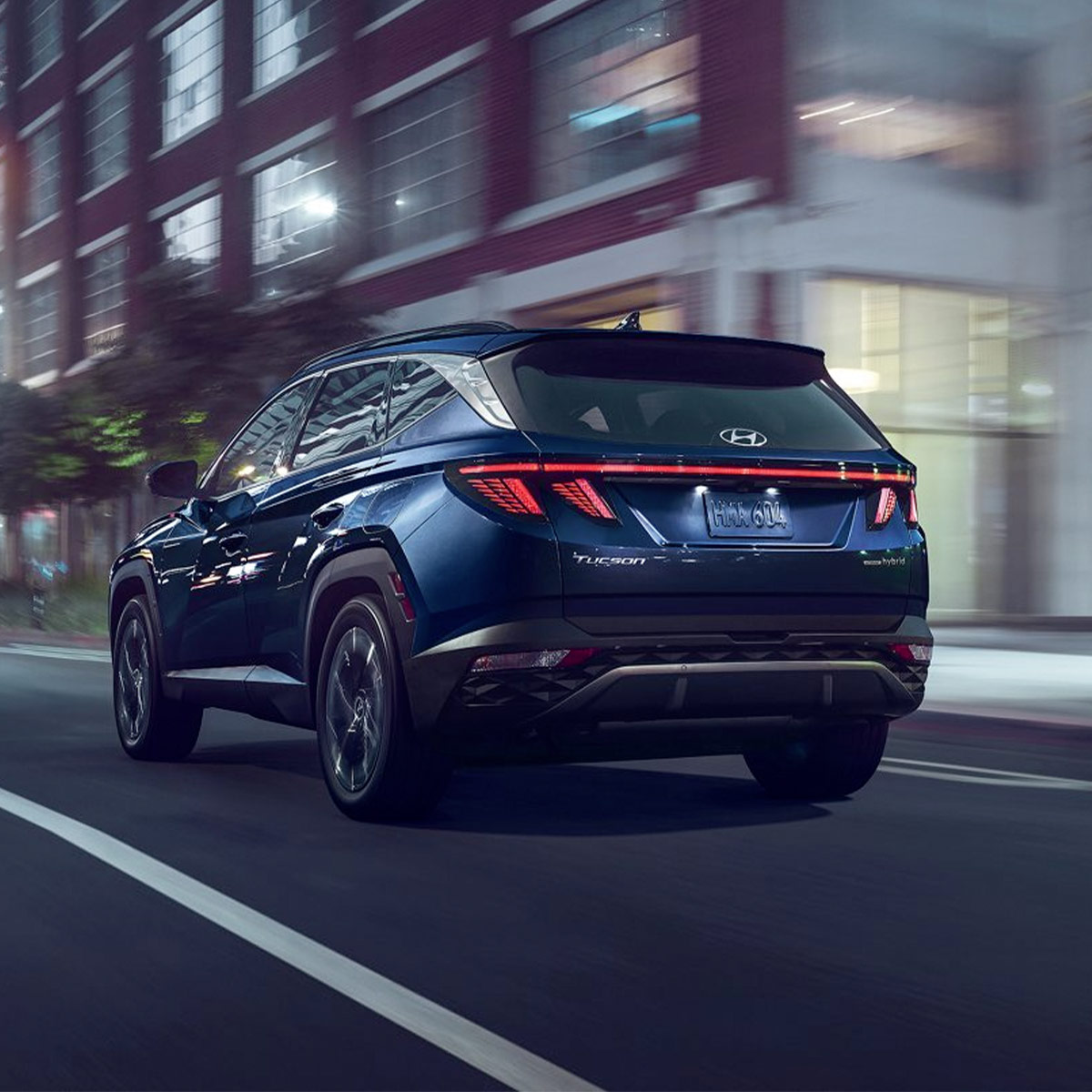 2022 Hyundai Tucson Hybrid near Me
The first-ever 2022 Hyundai Tucson Hybrid will be ready for any adventure you have in mind. The new Tucson Hybrid mpg ratings return up to 38 highway mpg without sacrificing capability, as standard HTRAC® AWD can easily help this hybrid SUV over tough terrain. And with 226 combined system horsepower, the 2022 Hyundai Tucson Hybrid is a force to be reckoned with on any job.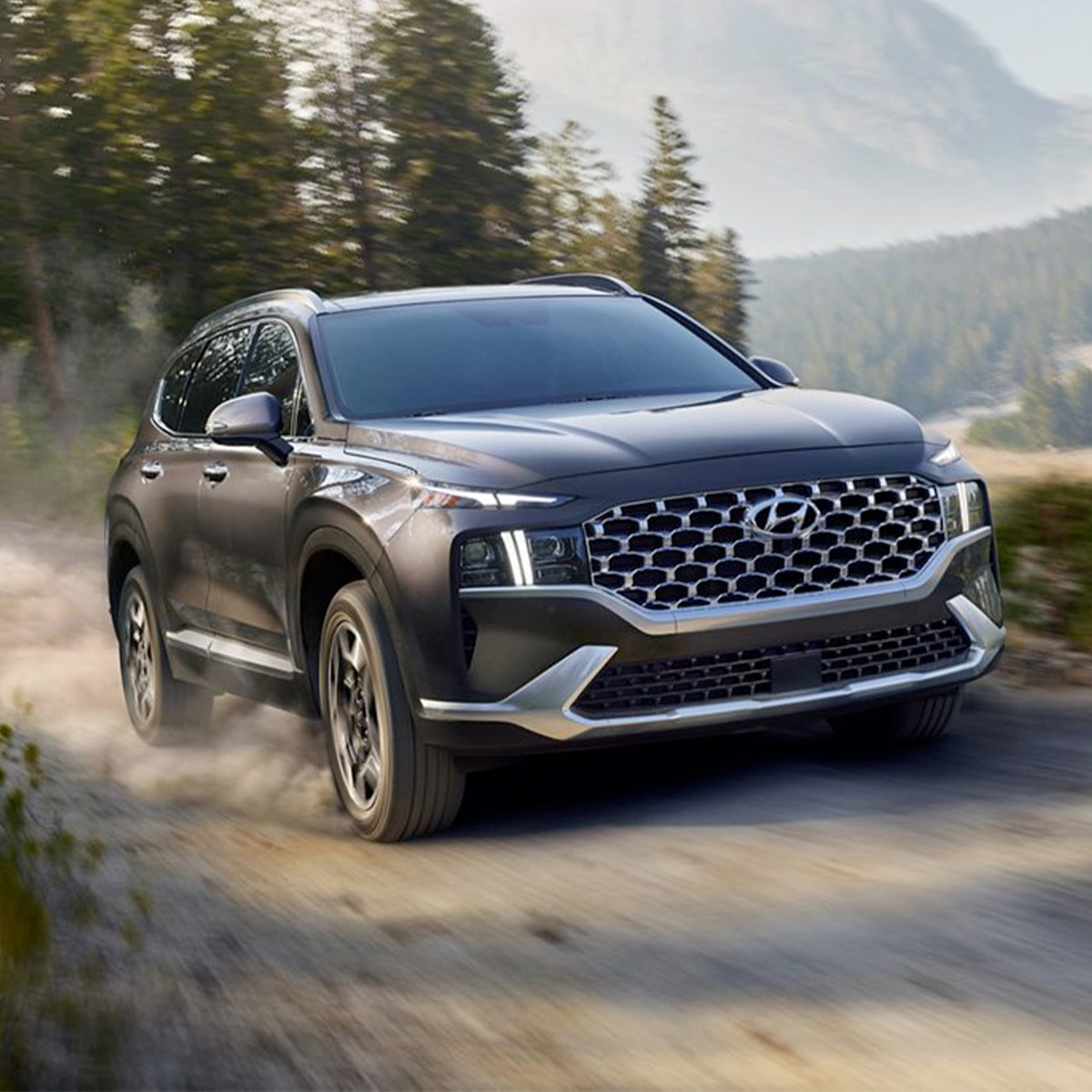 2022 Hyundai Santa Fe Hybrid in Ocala, FL
Did you know the 2022 Hyundai Santa Fe Hybrid expertly blends fuel-efficient performance with a modern interior? The new Santa Fe Hybrid can return up to 36 city mpg, so don't hesitate to make this your go-to commuter car. Meanwhile, the 2022 Santa Fe Hybrid interior offers wireless connection options and other premium comforts you'll never want to go without.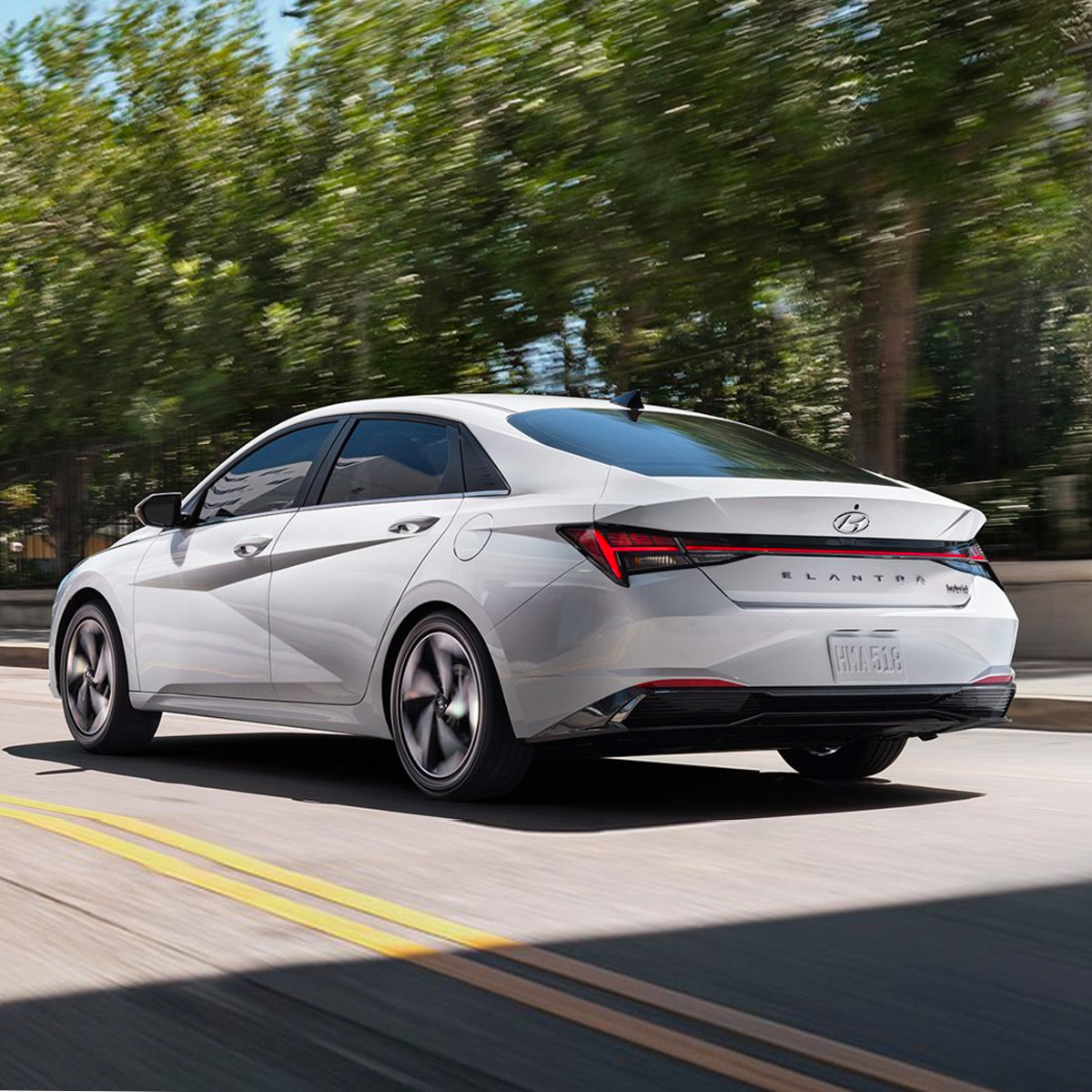 2022 Hyundai Elantra Hybrid for Sale Nearby
The 2022 Hyundai Elantra Hybrid is a bold sedan that will have you visiting the fuel pump less and less. This sedan can return up to 56 highway mpg, and it offers other available perks like 17-inch wheels that give it a bold, aggressive new look. Schedule a test-drive at Jenkins Hyundai of Ocala and upgrade to a new Hyundai Elantra Hybrid lease today.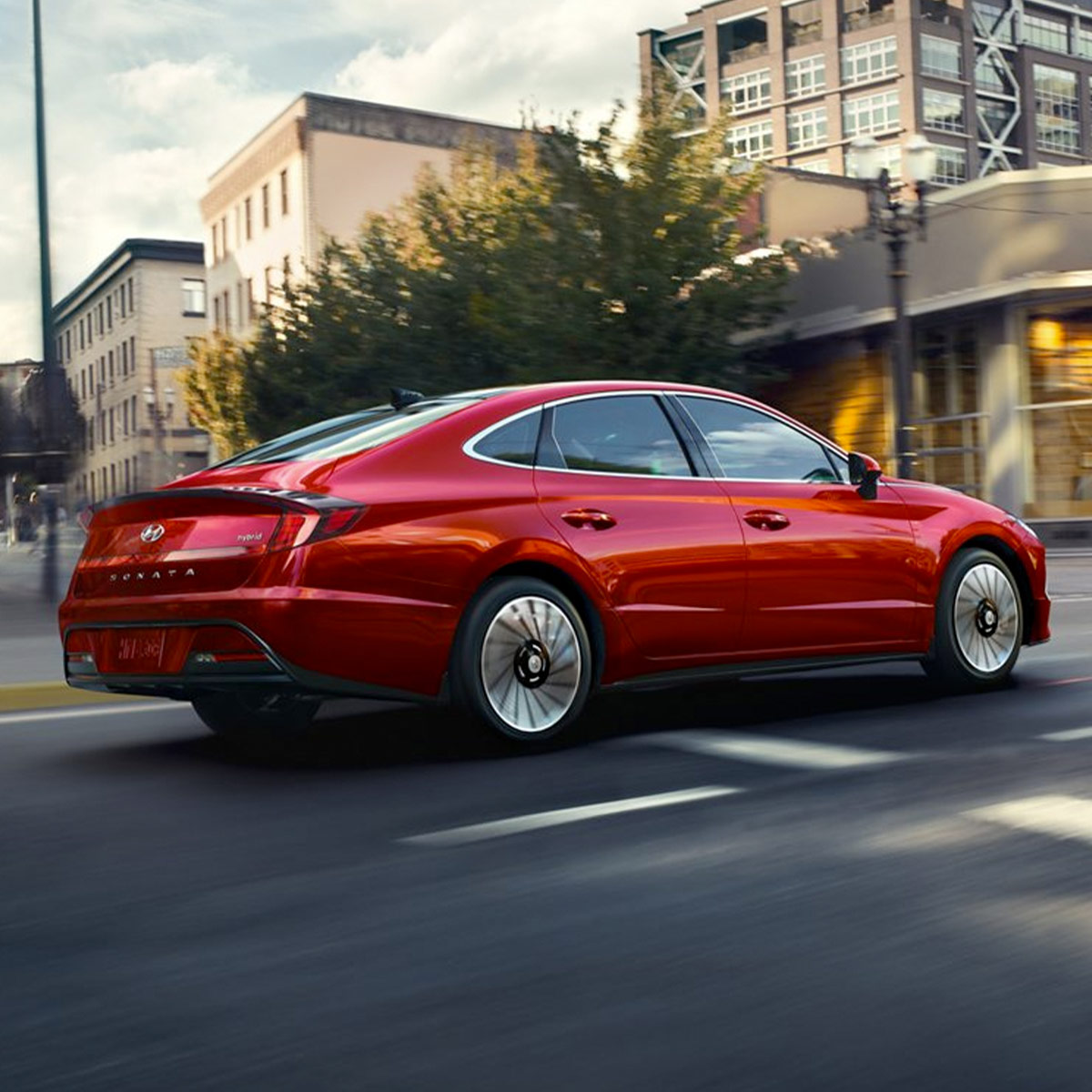 Buy a 2022 Hyundai Sonata Hybrid near Gainesville, FL
The 2022 Hyundai Sonata Hybrid isn't pulling any punches when it comes to reducing its carbon footprint. The 2022 Sonata Hybrid can return up to 54 highway mpg and offers 192 combined system horsepower. Plus, you can even opt for an available solar panel roof to help recharge its battery, generating enough electric power to increase driving range by nearly two miles a day.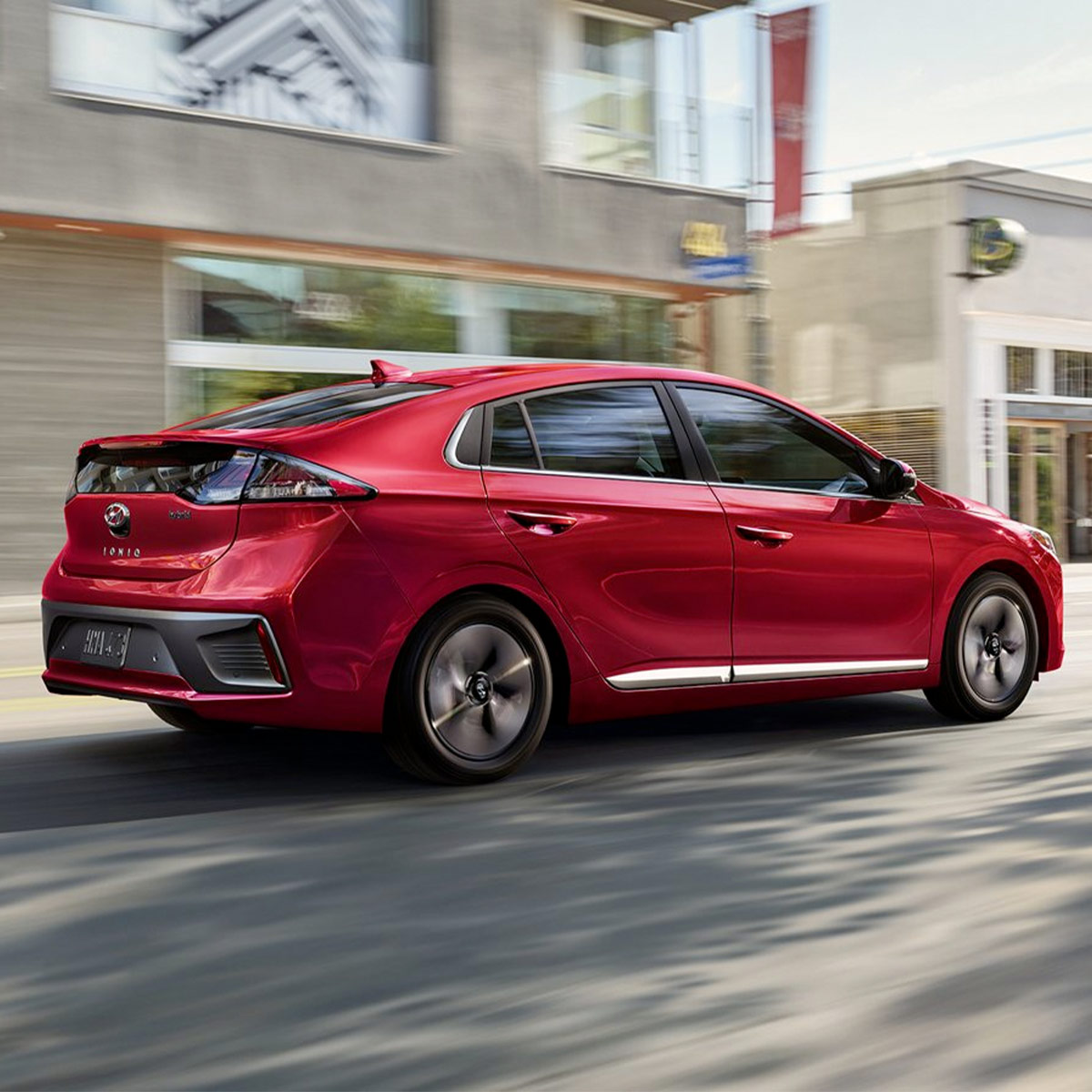 2022 Hyundai IONIQ Hybrid Lease Nearby
The 2022 Hyundai IONIQ Hybrid has made a name for itself in the fuel-efficient automotive space, and it's no wonder why. The new IONIQ Hybrid can return up to 60 highway mpg, and standard interior features include wireless Apple CarPlay® and Android Auto™, making it easy to stay connected while on the go. Buy or lease a 2022 IONIQ Hybrid today!